**A Special Notice to Kobo Readers about POISON EVIDENCE**
Kobo emailed me Thursday to say the file is fixed and they would send the correct ebook directly to the Kobo device for everyone who purchased POISON EVIDENCE. They promised to let me know when all the corrected files have been sent. I haven't received that notice yet, however my own file on my Kobo Aura updated this morning, so I know they are going through. I synced my Kobo and it automatically replaced. If the file hasn't updated for you yet, it should soon.
I hope you enjoy POISON EVIDENCE and am so sorry for the delay. To prevent this from happening in the future, I won't put preorders up with Kobo without the final file.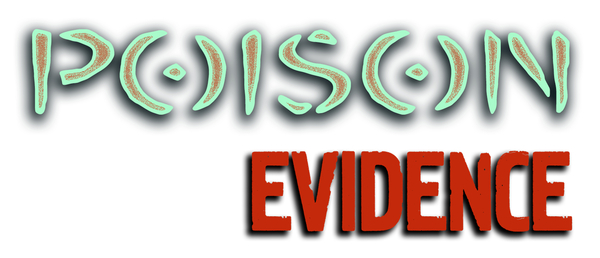 Now Available!
It was supposed to be paradise…
---
It was supposed to be paradise….
Ivy MacLeod has the perfect opportunity to test her advanced remote sensing technology: mapping a World War II battle site in the islands of Palau. The project is more than an all-expenses-paid trip to paradise. It's also an opportunity to distance her reputation from her traitorous ex-husband.
But foreign intelligence agencies will kill to possess her invention, and paradise turns deadly when her ex-husband's vicious allies attack. In desperation, she turns to Air Force pilot Jack Keaton. But is he the bigger threat? Jack might be protecting her as he claims…or he could be a foreign agent. Her compass is skewed by his magnetic pull and further thrown off when she learns her own government has betrayed her.
Stranded on a tropical island with a man whose motives remain a mystery, Ivy must decide who is the spy, who is the protector, and who is the ultimate villain. She longs to trust the man who rescued her, but she's risking more than her heart. Choose right, and she saves her country's secrets—and her life. Choose wrong—and she risks nothing short of all-out war.
---
With this book I'm thrilled to introduce readers to the gorgeous islands of Palau, a setting I've wanted to write about for many years. Comprised of approximately two hundred and fifty islands, the Micronesian country is known for having some of the best scuba diving locations in the world. The Battle of Peleliu was fought on the island of Peleliu from September to November 1944, and the country is also the site of the last formal surrender of World War II (April 21, 1947) anywhere in the world.
All books in the Evidence Series stand alone, however in this one you will get to see several old friends from previous books, who come together to help Ivy when she needs them most. If you are new to the series and are curious about the other books, you can find the series order on the Bookshelf page on my website.
All About Romance has given Poison Evidence an A- (a Desert Island Keeper Review for my island tale!) and said:
"The characterisation of the two leads is excellent and the chemistry between them is smoking hot, from that first, fiery hook-up through the cat-and-mouse games they play as they metaphorically circle each other and try to work out exactly how far they can trust each other – if at all – to the deepening of the emotional bond that has been there almost from the start."
I love hearing from readers! Please don't hesitate to reply to my newsletters or visit my Facebook page and say hello. Thank you for being part of my book world.
All best,

FREE BOOK ALERT!
Have you read my friend Toni Anderson's romantic suspense books yet?
The Killing Game is a great place to start!
THE KILLING GAME is FREE in ebook format until October 30th!
2014 RITA®, and National Readers' Choice Award nominee for Romantic Suspense!(Only in the US, Canada, UK, Australia, and India)

"I enthusiastically recommend The Killing Game by Toni Anderson. If you enjoy tense romantic suspense, military heroes who are old enough to retire from the military…and heroines who are passionate about their work, then skip the rest of this review and start the book now." ~Smart Bitches Trashy Books.
Limited Time Only.
Amazon: http://bit.ly/AATKG
iBooks: http://bit.ly/TAATKG
Google Play: http://bit.ly/TKGGP
Nook: http://bit.ly/TKGnook
Kobo: http://bit.ly/TKGKOBO
HAPPY HALLOWEEN!
Are you dressing up for Halloween? This year I'm going to wear the Rey costume my daughter made me. I wore it at Lori Foster's Reader and Author Get Together last June. Here I am with pirate Toni Anderson.
My daughter is busy this weekend sewing costumes for herself and her younger brother. If I can, I'll post pictures next week. She's going to be Amethyst from Steven Universe and my son is going to be Wirt from Over the Garden Wall. If you've never seen either show, you are missing out. They're both amazing. My son pointed out to me yesterday that Over the Garden Wall is a retelling of Dante's Inferno, which I missed when I watched it (I read Inferno in college but that was a long time ago!). Brilliant writing and animation. And I love that my 13-year-old has gained this insight into Dante from a cartoon.
Now, I LOVE Halloween, but I will admit, I very selfishly love the Day of the Dead even more…because it's my birthday. Plus I love the artwork and decorations. Maybe next year I'll have my daughter make me a Day of the Dead costume.
I hope you all have a wonderful Halloween and Day of the Dead!!
The Most Popular Post of the Week
We had some very interesting new book titles!