I'm so excited to launch the Thrill You Very Much Giveaway! This giveaway is close to my heart because I really, really love my Amazon Echo. My favorite use for it, hands down, is listening to audiobooks. I listen to research books because it's a great way to immerse myself in a subject while I'm cooking, doing laundry, or other household chores. The ability to use voice commands to pause, go back, and resume is key. Even more fun, when research is done, I get to dive in to fiction. I feel like I've recovered hours of recreational reading time now that I have an easy way to listen while cleaning. This means some rooms in my house are actually clean for the first time in years. (I wish I were kidding about this.)
I'm thrilled to get to share my love of audiobooks with you, and I've teamed up with a dozen more authors to ensure the winner has a cornucopia of books to listen to!
Enter the Thrill You Very Much Giveaway for a chance to win an Amazon Echo, Kindle Fire HD 8, 3-Month Audible Membership, and 14 Audiobooks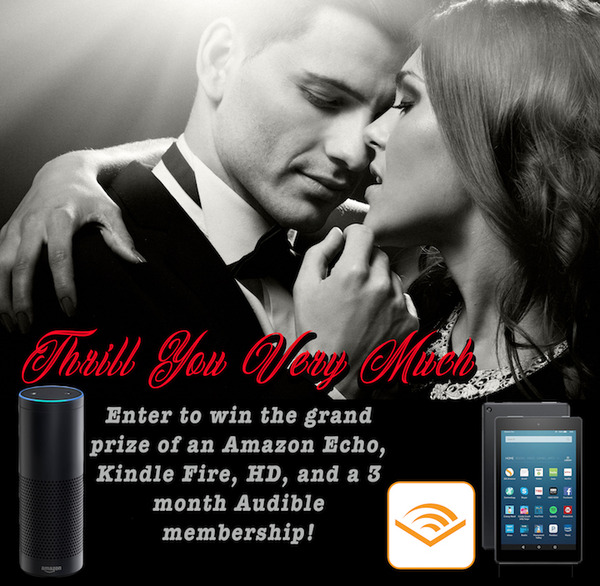 Entering is easy! Sign up here (or click on the prize graphics). In entering the contest you agree receive emails from participating authors about new releases and discounted books (much like this email).
Don't live in the US or UK and can't use an Echo? No problem! You can still win audiobooks! One 2nd prize winner will receive one audiobook gifted from each of the authors.
These are the books you could win:
I did the math on this and the audiobooks being given away add up to 113.5 hours of listening! And that doesn't even include the Audible membership! And don't forget the Kindle Fire HD. With Whispersync, you can listen using the Kindle in the car and the Echo in the house, and you'll never have to work to find where you left off.
Contest ends Nov. 15th 11:59 PM PST
Catalyst (Flashpoint #2) Audiobook Now Available for Preorder
Narrated by: Greg Tremblay
Length: 11 hrs and 21 mins
Release date: 11-21-17
Publisher: Audible Studios
When a food storage depot in famine-struck South Sudan is torched, American aid worker Brie Stewart flees, only to land in a market where she's the next item up for auction. Is the attack on the aid facility another assault upon the war-torn fledgling democracy, or has her family set her up as a pawn in their quest for oil rights?
Chief Warrant Officer Sebastian Ford crossed paths with Brie years ago when she was a shill for her family's company, pushing a pipeline that threatened his tribe's land. Determined to lead the rescue operation to save her, he won't let her abduction—or the attraction that flares between them—get in the way of settling their unfinished business.
The Green Beret's skills are put to the test in the flooded grasslands of South Sudan, where they must battle nature and dangerous factions who are after more than oil. Bastian and Brie put their hearts on the line as they find themselves embroiled in a conflict that extends beyond country and continent. Together they must douse the spark before it reaches the flashpoint and engulfs everything they hold dear.
I loved Greg's narration for Tinderbox and can't wait to hear him bring his talent and skill to Catalyst!
If you prefer ebook you can preorder the digital version from your favorite vendor.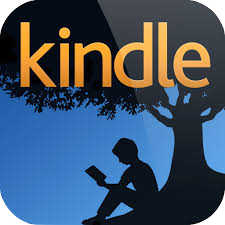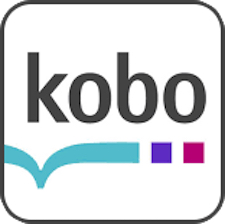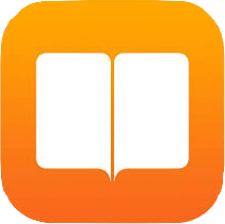 Coming Soon from Toni Anderson
Free Books!
I always close my newsletter with free books, and I have a treat for my wonderful subscribers – more than 50 First in Series Free books you can download right now, including Concrete Evidence! This BookFunnel bundle ends on November 30th.
Be sure to bookmark the giveaway page – book selections will rotate, so come back often to see what's new. Important note: You can feel free to share this link as much as you want, but please DO NOT forward or share downloaded files.
A Birthday Gift For You
Yesterday was my birthday, and as a thank you, I have a present for YOU! From now until November 7th, you can download Body of Evidence for FREE!
Thank you, with all of my heart, for buying, reading, listening, reviewing, and subscribing. I look forward to this next year with excitement, because you make this profession a joy!
The Most Popular Post of the Week
https://www.facebook.com/RachelGrantauthor/posts/865577460266477
https://www.facebook.com/RachelGrantauthor/posts/865577460266477